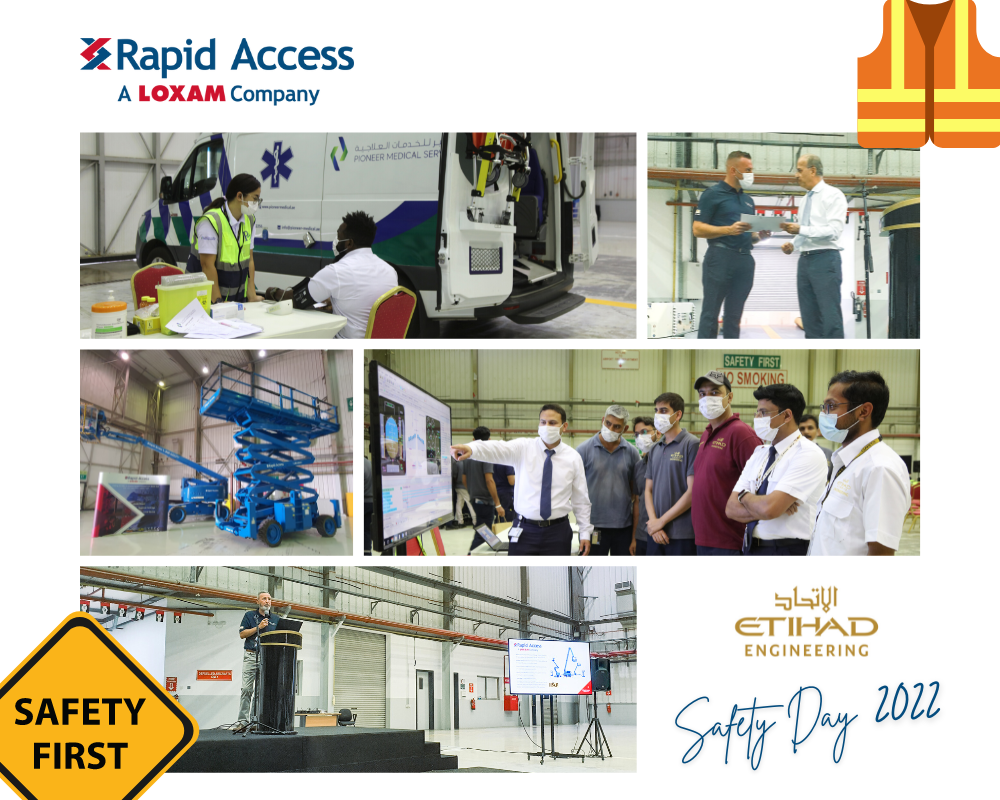 Rapid Access participated at Etihad Engineering's Safety Day (2022)
Rapid Access participated at Etihad Engineering's Safety Day (2022)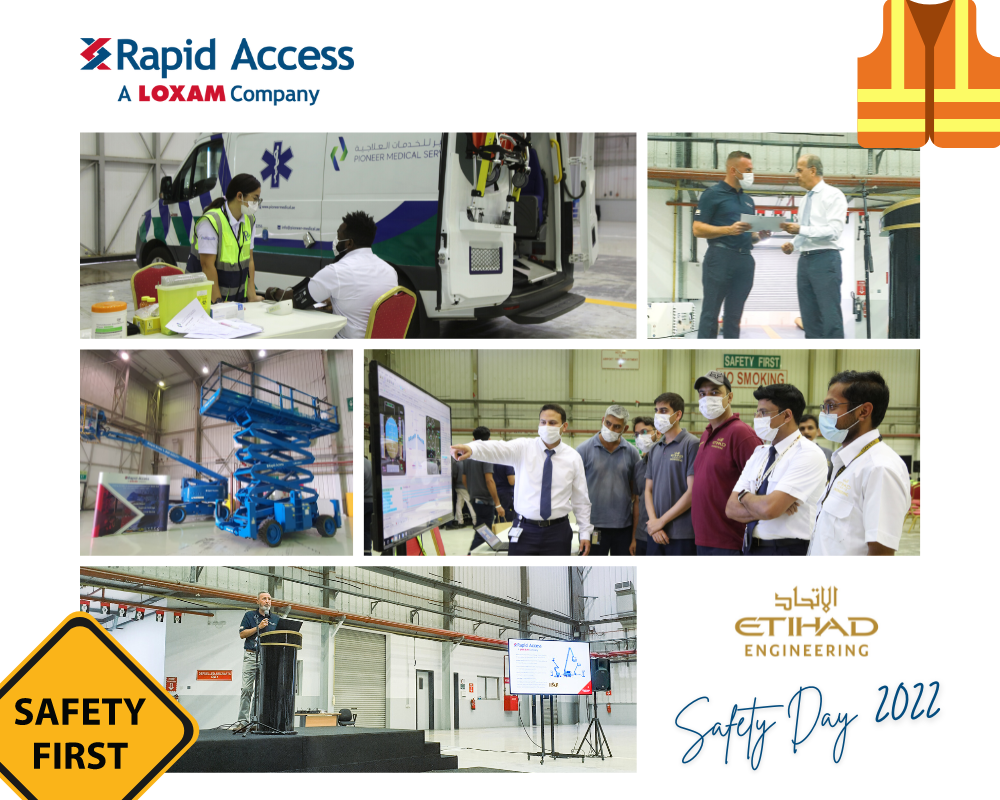 Abu Dhabi, July 2022: Thrilled to share that Rapid Access was invited to participate in Etihad Engineering's Safety Day held on July 20, 2022, at Etihad Engineering's facility in Abu Dhabi. Rapid Access shares the same value as Etihad Engineering in providing a safe and healthy working environment.

Etihad Engineering's Safety Day was an awareness-raising event intended to promote and create a safety and health culture to reduce, most importantly, prevent any work-related casualties and injuries. It was an informative, fun, and interactive day as Etihad Engineering employees were treated with fitness sessions, medical check-ups, and healthy eating tips from the different activity booths.

As a work-at-height specialist, Rapid Access shared its safety protocols when using aerial work platforms. Andy McPhail, Rapid Access' Regional Operations Director, also touched on innovative safety solutions that help make common aerial job site challenges more manageable and productive in tight work areas, with safety benefits.